October Volunteer Luncheon
October 5, 2017 @ 11:30 am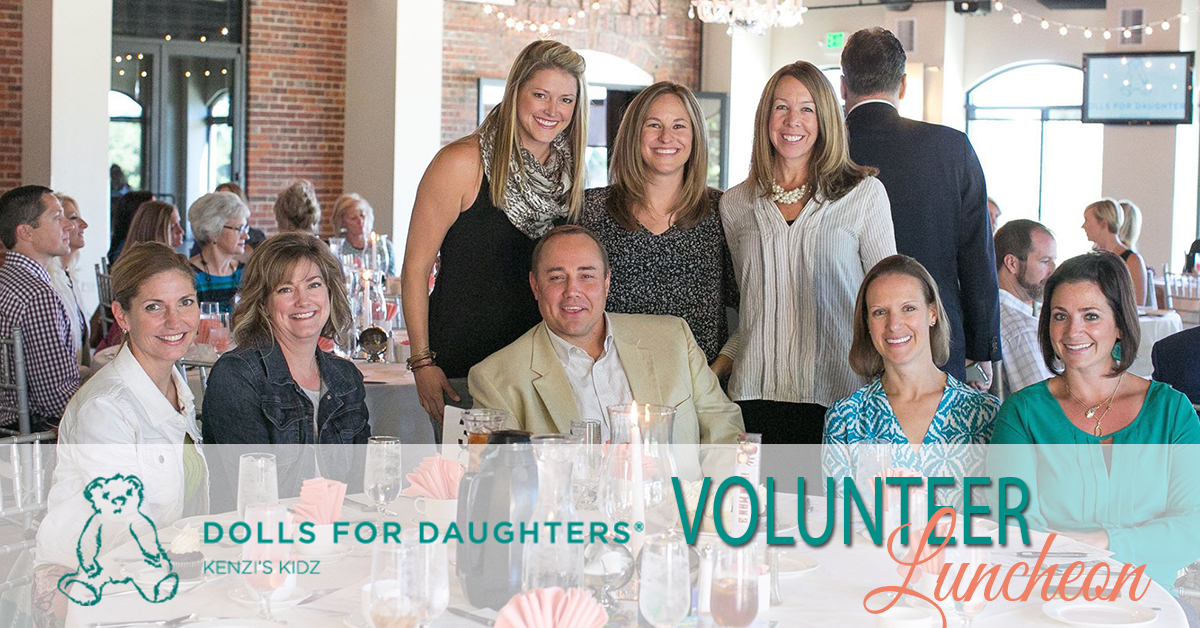 Volunteers are a critical part of our organization. We would like to invite you and your friends and family to Lunch to learn more about the Dolls For Daughters organization, and how you can get involved to help us support over 10,000 Colorado children living in poverty.
This is a free event to attend and lunch will be provided, so we ask that you rsvp using the form on this page.
If you would like to reserve a table for all your guests, please note that in the form below.
If you are interested in volunteering at our annual toy shop or to learn more about ways to get involved, join us on October 5th. You will hear from volunteers who have been a part of our events and their experiences, our founder Jessica Bachus and our volunteer coordinator Sarah Thornton.
Click Here for Event Sponsorship Opportunities 
RSVP Below