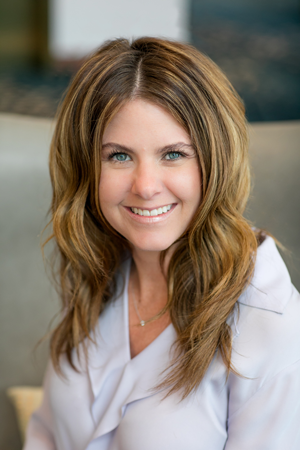 Jessica Bachus

Founder and Executive Director
I'm Jessica Bachus and I created Kenzi's Causes formally known as Dolls for Daughters® in December 2007 in memory of my daughter.
In January of 2007, my life was sunny, bright and overflowing with love. A proud mother, I was the expectant mother of my second child, a baby girl, whom I and my husband had named Kenzi. Kenzi was a few short months from her debut in the world. Our close-knit, beautiful family was elated.
Then tragedy struck. I lost Kenzi on January 23rd.
What remained of 2007 was understandably difficult for me and my family. Losing a child meant literally losing a piece of ourselves, and so many dreams and plans that would go unfulfilled. As the holidays came back around again, I was reminded of the daughter I lost and the gifts that I would never get to give her. Most of all, I wished I could have given Kenzi her first Christmas doll.
No one would have blamed me if my heartbreak bent me to a breaking point. No one could have expected incredible good to grow out of our family's great loss. Remarkably, I took my immense sadness and channeled it into something powerfully good. To honor my daughter Kenzi, I started Dolls for Daughters®, a nonprofit organization that provides dolls as holiday gifts for girls in need. If I could never give Kenzi the dolls she wanted, then I would give those dolls to all the little girls in Colorado whose circumstances couldn't provide them.
That first year, 2007, Dolls for Daughters® collected 300 new dolls that were distributed to little girls in need. I didn't stop there, though, because Kenzi's memory deserved boundless gratitude, loving and giving. I expanded Dolls for Daughters® to collect toys for all kids in need in Colorado, and in 2010, with the help of friends, family, and volunteers, Dolls for Daughters® and Toys for Boys® collected 83,428 toys and more for boys and girls.
That wasn't enough good to contain this amazing, giving love. Also in 2010 I started "Kenzi's Kidz" to help relieve the financial burdens for low-income families taking steps to create a stable environment for their children. For a year, Kenzi's Kidz provides children from qualifying families with essential items that make scholastic success possible. It includes school supplies, clothing, extracurricular activities, and birthday and holiday gifts.
In 2016 Packz4Kidz was launched to provide backpacks full of school supplies, water bottles, lunch boxes and more to the children in need each August. Since then, 35,693 items have been given to children in Colorado.
My personal tragedy wasn't the sole reason for my incredible efforts in giving back. I learned a lot about doing well from my mother, and had applied those lessons throughout in my life as an English teacher, cheerleading coach, and mother.
In June 2018, Dolls for Daughters® and Kenzi's Kidz became known as Kenzi's Causes. I made this change as I looked at our past 9 years of growth and my vision for the future. Look for more programs and change to come to Colorado communities through our innovative programming.
"What makes Jessica special isn't that she turned an awful experience into something good. It's that she has done something that no human is supposed to be able to do. She gave her daughter Kenzi immortality with a legacy that few people could live up to, but to which every person would aspire." The Beanstalk Foundation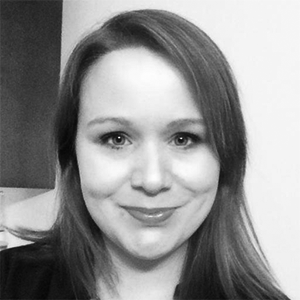 Reese Spykerman

Graphics Designer
I'm Reese, a designer with 12 years of experience who values usability and clear communication. My focuses include website design, interface design (web and device applications), print and ebook layouts, ancillary graphics, and logos.
Much of my work is typographically focused. The use of hierarchy, balance and contrast dictate design choices. Textures and patterns often define my visual style, but I am comfortable in a variety of style directions. The foundations of good design principles are more important than how the design is "decorated."
My educational background is in magazine journalism, and I bring editorial experience into design strategy.
My ideal client has an astute understanding of their own business and its needs. Clients who understand their goals, their business growth trajectory and the current issues they face within their business are a good fit for my working style. I prefer to communicate in a straightforward manner and make the project scope, schedule, and mutual responsibilities detailed and clear.
Katie Bradshaw

Photographer
Hi! I'm Katie, a wedding and portrait photographer based out of beautiful Colorado. I have run my business out of the deepest part of my heart for the last six years and I absolutely love what I do! I've been fortunate that my love of photography has also coincided with my love of traveling, allowing me to shoot weddings all across the country and even international. There's a compilation of events that happened throughout my childhood that have led me to where I am now. I also believe being a Leo & only child has given me my entrepreneurial traits, but there's nothing like the utmost support and love from my family! I received my Associates Degree in Digital Photography in 2012 right after purchasing my first home. Best year of my life! My wonderful Mom is my second shooter and we have so much fun capturing weddings together. She's also a killer seamstress & dress designer, www.sheamariedesigns.com. I love trying new food, the color teal, laughing and living life to the fullest! You'll often catch me in jeans, t-shirt and sneakers, eating something with peanut butter, working out, dreaming big or cooking.
I love giving back to non-profit organizations! I was honored to be the recipient of the "2015 Volunteer of the Year Award", from Dolls for Daughters®. My work has been published in over 30 magazines and even more online blogs. I'm number 4 on the Denver A-List for Best Wedding Photographer. I also just received the Couples Choice Award for 2016 Top Rated wedding photographer on WeddingWire.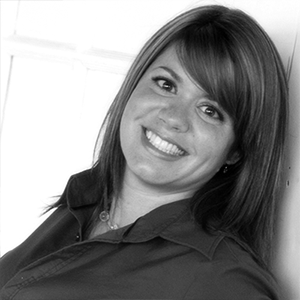 Laura Bean

Online Marketing & Webmaster
Hi! I'm Laura, an online marketing strategist and web developer, dedicated to helping business owners and entrepreneurs achieve their goals and educating them on the importance of unique marketing strategies that will help a business stand out in front of the competition.
I have a passion for helping professionals and small businesses propel their business forward and stand out online…  My services provide clients the freedom to conduct their business with the unwavering certainty that all of the "behind the scenes" functions are being handled professionally and with the same level of dedication and care devoted to their own pursuits.
Through the process of building my online marketing agency, I uncovered a passion for business development and entrepreneurship. Like many small business owners, I have come to appreciate the role that problem-solving plays in learning and growing from every situation. I draw from my practical experiences to assist clients as they go through similar struggles of starting and growing a business, encouraging them to look outside the box and brainstorm creative solutions for continued growth.
I strive to stay current in this ever-changing industry and to develop a deeper understanding of marketing trends, how consumers think, and how to invite customers to engage.
I believe that a strong marketing strategy incorporates a variety of marketing techniques and will provide successful results. I have built a talented team of experts in web development, graphic design, content writing, public relations, and print & digital marketing strategies.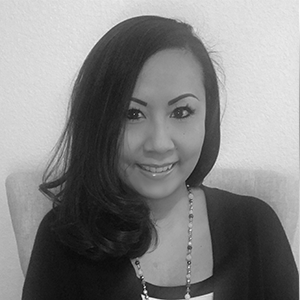 Julie Wilson

Development and Programs Director
I'm Julie Wilson, and I have over 9+ years in working with non-profits and my passion is supporting the work of mission led organizations. My work in the community and work ethic are deeply influenced by my childhood and I have always been compelled to give back. I have been involved in a number of non-profits in Colorado, namely Denver CASA, The Ronald McDonald House, Hope Kids, and The Denver Rescue Mission. My background in philanthropy has been centered on charities that are affiliated with helping families and specifically children that are in need.  I have a variety of skills including event fundraising, working with major donors, corporate partnerships, individual giving, public relations, and marketing.  I am a graduate of Columbia College with a Bachelor of Arts in Criminal Justice and my interests include traveling, trying new cuisine and spending time with family.
I am passionate about working for Dolls for Daughters® because I believe in the importance of providing families with the resources they need to thrive to ensure that children in our community can flourish despite the odds stacked against them. We often underestimate the importance of a child receiving something new and something to call their own. Giving every child the opportunity to have a new backpack to start their school year off right and a new toy during the holidays to bring them cheer can make a world of difference for families. It is an honor to be able to work for Dolls for Daughters®, not only because of the mission; but because of the respect and admiration I have for Jessica turning something tragic that happened to her into something beautiful for the community in need.