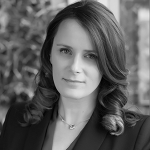 Originally from a small, poor, rural, factory town in Pennsylvania, I could not wait to get out and see the world! After PA and a short stint in NY, I relocated to Greensboro, NC for a professional opportunity. I "grew up" in the IT industry and held many roles with Time Warner Cable during my eight-year tenure. I moved on in 2011 and went to work with my current organization, WheelTime Network. I have held quite a few roles here as well. Starting out as a program manager and event planner working my way to my current role as Director of WheelTime Exchange. Since relocating to Denver in 2017, I have worked remotely and loved every minute of it.
I call Denver home with my twin, 8 yr. old daughters. We love everything CO has to offer and most weekends you can find us hiking, or exploring downtown, or trying new restaurants. Going on four years now, I have been their Girl Scout Troop Leader as well. With a troop of over 12 girls, I genuinely enjoy educating and helping them along their "journey". I hope to build on those experiences by working with Kenzi's Causes and the opportunity to work with a local organization that impacts CO.
In my spare time, I enjoy attending sporting events (baseball, go Yankees!), or reading a great sci-fi novel. I have also recently discovered my love for refinishing furniture, taking something old and making it new again. My goal for myself is continuous improvement and growth. I am a firm believer in "faking it until you make" it and it has served me well in all things professional and personal.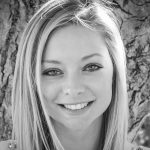 Kate Roberts has worked as a strategist and operations specialist for a slew of corporate and political clients, including presidential campaigns and Super PACs, the office of a United States Senator, and multiple Fortune 500 companies. Most recently, Roberts managed the day-to-day operations of the successful Proposition DD campaign (2019) Amendments Y and Z constitutional campaign (2018) and Raise the Bar constitutional campaign (2016) in Colorado.
Starting as a Project Manager in 2011 at EIS Solutions and working her way to a partner in the company, her client focus is on issue campaigns, advocacy, and community relations activities, particularly for the energy industry. Professionally, Roberts received a Silver Anvil Award in 2013 from the Houston PRSA Chapter for a case study as part of her community relations work with a Global 500 energy company. In 2018, she was named to the 16 Rising Stars in Denver Politics on Denverite's Who's Next list. She is also a graduate of the Impact Denver program, a regional board member of the nonprofit Book Trust, and Public Affairs Committee member for the Colorado Women's Chamber of Commerce.
In 2012, Roberts received an MBA from the University of Denver. She also holds a BS degree in international business from Ithaca College in her home state of New York. She currently lives in Denver with her husband Logan Bobzien and daughter Harper.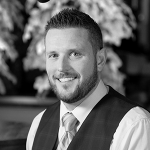 Andy McClaflin is a visionary in the Financial Planning Market. Beginning his career in 2002, he is always guided by his vision to bring investment services, financial planning, and a complete wealth planning approach to his clients that benefit every investors' personalized goals. To Andy, your wealth is not only measured by what your statement balance is but the progress toward your dreams and goals. He values relationships above the sale of any product or service and builds client relationships like they are family.
Andy's commitment to his craft includes, first, the trust established between the client and financial advisor. Throughout his career, those relationships have always been sacred. Secondly, he has aligned his practice with Raymond James Financial Services. He chose Raymond James because of their corresponding dedication to the best interests of clients and their strong reputation as technology driven, ethical investment planning firm. Lastly, Andy has built Aspen Wealth Strategies from the ground up with a team of like-minded, experienced professionals. The caliber of the Aspen Wealth team is unmatched in firms this size. He created Aspen Wealth Strategies as the next evolution in wealth management and planning. It is Andy's singular view in the area of asset management and retirement planning that the next evolution of investing will be ruled by customer choice, and he created Aspen Wealth Strategies to bring that vision to life.
An experienced Accredited Asset Management Specialist® and Chartered Retirement Planning Counselor® himself; he has spent 14 years mastering his craft and seeking out the most principled colleagues in the industry to build the Aspen Wealth team. He is also the author of, Retirement Adventure Roadmap, a book that encourages the reader to "discover their best retirement." Andy also holds his Series 7, 9, 10, 63, 66 securities licenses, Life, and Variable Annuity insurance licenses.
Andy, along with his Team at Aspen Wealth, has a very strong commitment to giving back. He is active in the community as a past Board of Directors member on JeffCo Schools Foundation, chairing the Development Committee, and the Arvada Food Bank, serving as Treasurer. Additionally, Andy participates a member in the Arvada Chamber of Commerce and strong parent supporter of Jefferson County Schools.
Andy lives in Arvada, Colorado, with his wife, Gina and daughter Arianna.
Professional Time Line
2002- Bachelors of Business Administration Fort Hays State University.
2003- 2013 – Financial Advisor | Edward Jones

Certified Retirement Planning Counselor | CRPC
Accredited Asset Management Specialist | AAMS

2013- Current – Wealth Advisor, Raymond James Financial Services | CEO, Aspen Wealth Strategies
Named Best in State Wealth Advisors by Forbes and Shook Research 2018 & 2019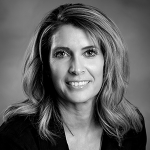 Board member since: 2019
Area of expertise: Accounting/Finance
Gift story: My favorite toys as a kid were games…..Simon, Merlin and Uno my favorite. I loved having a group of friends over and playing for hours. As an adult we still enjoy playing games at get togethers. 
Professional Background: Mendie is an Accounting Consultant Engagement Director for a national consulting firm. She is a licensed CPA and has worked for various organizations in manufacturing for the majority of her career.  Her strengths are in partnering with non-finance functions and mentoring young professionals. Early in her career she learned the benefit of helping non-accountants understand financial reporting and identifying opportunities for improvement.  
Mendie attended the University of Colorado in Denver where she graduated with a Bachelor's of Science in Accounting.  Mendie is a Colorado native and currently lives in Castle Rock with her husband. Together they have 6 kids ranging from 18-25 years in age and enjoy spending time skiing, camping, hiking and scuba diving.
Youth Advisory Board Members
I'm a 7th grader at Goddard Middle School. I love to play soccer but I would also like to play football. My favorite Christmas gift was my first Xbox I loved this gift because it gave me a way to play with my friends in different ways than I could before. I chose to join Kenzi's Causes because it so rewarding to see a child's face light up when they get their Christmas present.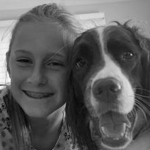 I am a 7th grader at Goddard Middle School. I am new to the Youth Advisory Board as of April 2019. I enjoy soccer, basketball, playing the violin, reading, and spending time with my friends and family. My favorite gift I ever got was a trip to Yellowstone with my grandparents. I remember how excited I was and that's when I decided I wanted to help with a non profit. I wanted to help the kids that wanted toys or gifts because I new that the felling of getting a gift that you want is one of the best things that can happen. Being at the Toy Shop really changed my perspective of what Kenzi Causes does. I hope I am able to be involved with the other fundraisers that are coming in the new year. I am really looking forward to helping kids.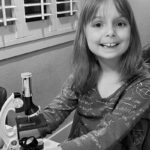 I have always loved science and math.  This year I was given my first microscope and a dress that has all of the mathematical equations on it that Katherine Johnson used to send astronauts into space. They are my favorite gifts because they help me learn and remind me how many amazing scientists I can learn from.  I love Kenzi's Causes because they let me help other kids.  I am a second grader at Montclair School of Academics and Enrichment.