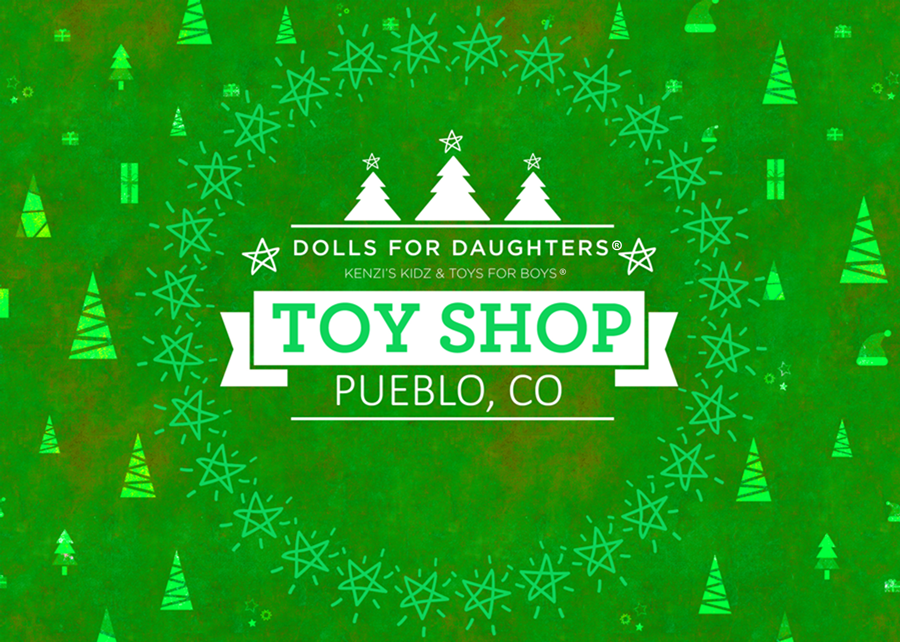 At our 1st Annual Dolls for Daughters® and Toys for Boys® Toy Shop in Pueblo, we will provide assistance to 500 children ages birth to 18 on December 14, 2019. We plan to provide each child with a new toy, new small toy, toothbrush/toothpaste kit, wooden toy car, book and lip gloss. We encourage you to bring a large, black lawn bag to take your toys home in or something else that can help you transport your toys from our venue to your vehicle.
The event is first come, first served. A completed survey will be required to enter the toy shop. A birth certificate from anywhere is REQUIRED along with a picture ID for the parent receiving services. You may only shop for your children at this event.
Please read our FAQ's before contacting us with questions.
Date: December 14, 2019
Time: 9am-1pm or when we run out of toys
Location:  Location TBD