We're all witnessing a very unsettling, yet transformative time. Whether you're feeling targeted, convicted, or just flat-out heartbroken, I have a little something to say that may encourage you to feel hopeful.
I believe that heartbreak can result in breakthroughs. When enough is enough, change truly takes place. Sometimes, heartbreak makes you feel or do certain things that you would've never done before. It brings out a part of you that isn't always rational or pretty, but it's definitely real.
There are a lot of people right now that are angry, afraid, and hurt.
A lot of people are confused and uncomfortable.
There are a lot of people who are listening, advocating, and trying to do what's right.
Ultimately, I think all of us are heartbroken.
Kenzi's Causes was established on heartbreak…
For those of you who don't know the history of Kenzi's Causes, it all started back in 2007 as Dolls for Daughters®. My daughter, Kenzi was stillborn when I was 24 weeks pregnant. 
Heartbreak is an understatement. I was angry, hurt, and confused. I wasn't always thinking rationally. I thought, why me? This is so unfair. This isn't how it's supposed to be.
I decided to channel my emotions into something that would honor Kenzi's memory. My family and I began providing dolls to young girls during the holiday season who would otherwise go without. This small and simple cause ended up turning into what you now know as Kenzi's Causes.
It was in my heartbreak that led me to a breakthrough. If I wouldn't have experienced such grief, Kenzi's Causes would not be here. 
Thanks to Kenzi's Causes, we have changed the trajectory of struggling families in the Colorado area forever.
What will be our breakthrough?
As a nation, we are experiencing all the heartbreak right now but the breakthrough is coming. Change is coming.
A small and simple cause can turn into a much greater impact than you may think.
Give to organizations you believe in.
Advocate and protest.
Speak up for injustice.
Spread kindness.
Give back.
We believe #BlackLivesMatter and we believe there is no such thing as too small to make an impact. We promise to honor that and continue to do our part in the community.
FAMILY SPOTLIGHT:
Meet Judy Tijero and her three children, Julianna, Julian, and Jehovany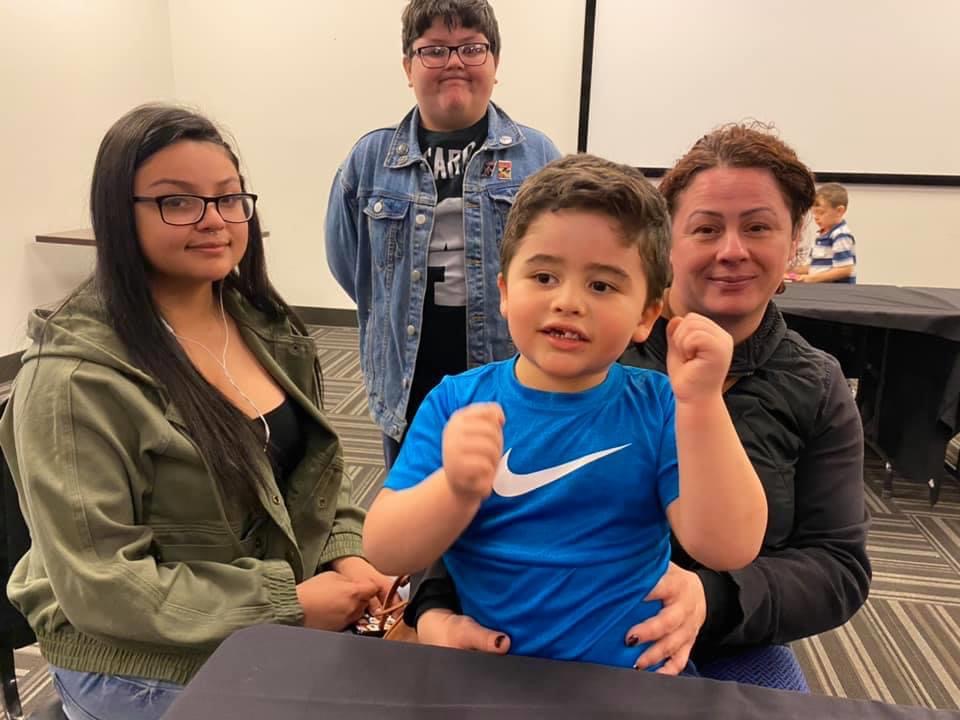 The Tijero's were selected into the Kenzi's Kidz Program this year. They moved to Warren Village last year and consider it one of the best decisions they made for their family.
Judy shares, "We could not be more grateful for all the love and support we have received from the entire staff [at Kenzi's Causes]. Moving here has been a blessing."
We are so glad that this program provides not only hope and resources for families in our area but also a sense of belonging. We love welcoming new families into our family because, at the end of the day, Kenzi's Causes is just one, big, happy family.
"I belive God has many angels roaming on earth. Those who help others in need, who recognize their potential, lend a helping hand, uplift others, and encourage them to be the best they can be. That is what @jessicabachus , Founder & Executive Director of @kenziscauses is for me, an angel on earth. Who helps my family & I in more ways than I can ever repay. She saw my potential and has since encouraged me, supported and uplifted me to follow my dream. For that, I'm eternally grateful 💜🧡💛" – Judy Tijero 
Resources to donate to #BLM Causes 
How you can donate to Kenzi's Causes
We're in this together. Change is coming. We love you!