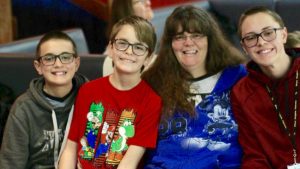 At Kenzi's Causes we're thankful for all of our community partnerships. It's is because many of these partnerships we are able to grow and impact more children!
We're thankful for the continued, annual support Platte River Mortgage & Investments has provided the last 5 years.
They have been an on going lane sponsor for Bowl4Kidz and have donated the lane to a family in our Kenzi's Kidz program each year. This donation not only helps our programs but provides a family the chance to have a day of fun.
We are excited to have their support for our Packz4Kidz this year as we look to grow that program.
Thank you Sean and everyone at Platte River Mortgage & Investment for your support!