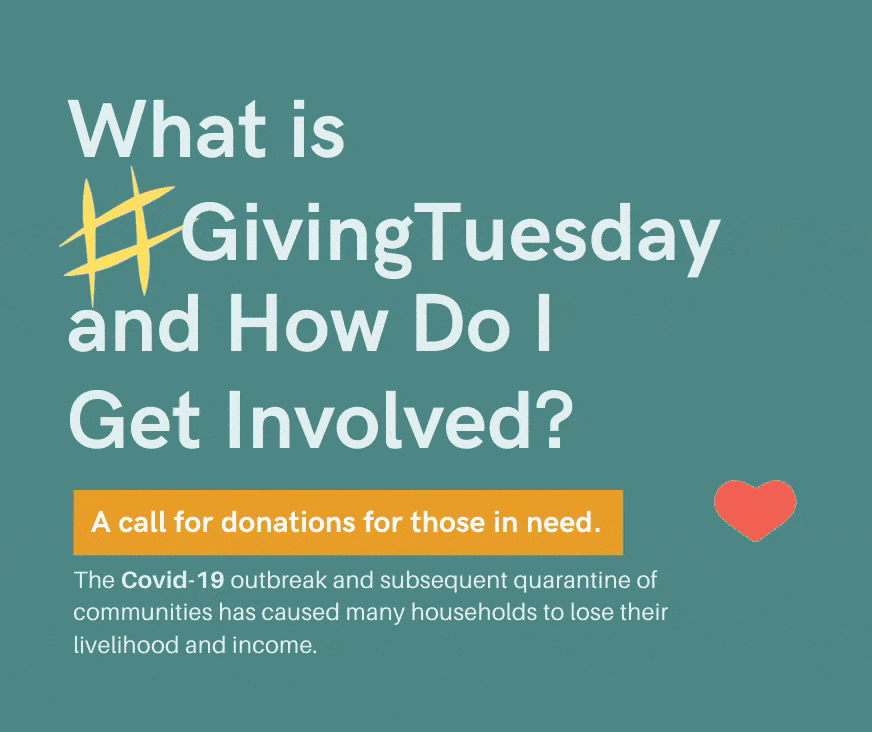 Do you know what today is? It's #GivingTuesdayNOW! As we all experience the global threat of COVID-19, GivingTuesday.org decided to make a wave by encouraging the power of generosity in addition to the regularly scheduled #GivingTuesday. 
So, what is Giving Tuesday anyway?
Giving Tuesday is a global day of giving that typically happens at the end of the year. This year, Giving Tuesday will be on December 1, 2020, so be sure to mark that date in your calendars! 
Giving Tuesday is the world's largest giving movement. When Giving Tuesday first launched in 2012, the intention was simple: encourage people to do good. Seven years later, that intention still holds true; however, Giving Tuesday also realized that if we all celebrate and encourage generosity, we can go further faster together. 
Now, that's a movement we can get behind! For seven years, Giving Tuesday as done just that. By bringing in billions of dollars, millions of acts of kindness, and sharing inspiring community stories, Giving Tuesday is showing what we can do when we come together. No contribution goes unnoticed and the smallest acts of kindness can change the world. 
What's the difference between Giving Tuesday and #GivingTuesdayNow?
As a response to COVID-19, Giving Tuesday launched Giving Tuesday Now, which is an extra day of global giving to help mobilize our world after the economic and physical crisis that COVID-19 has left on our people. 
Today, May 5th, people from all over the world are uniting to make a contribution to a much bigger problem. This day goes beyond monetary giving. 
As Giving Tuesday puts it, "Let's come together to create a wave of generosity, citizen engagement, action from business and philanthropy, and support for communities and nonprofits around the world."
How do you get involved in #GivingTuesdayNow and #GivingTuesday?
By giving NOW! "Whether it's making someone smile, helping a neighbor or stranger, showing up for an issue or people we care about, or giving some of what we have to those who need our help, every act of generosity counts, and everyone has something to give."
If there's anything we hope you gain from reading this message, it's this: Everyone has something to give. 
So, let's join hands and unite together as the strong nation that we are and bring and give our best first. Our hope is we lead with this intention every day but especially days like today. 
Thank you, Giving Tuesday, for making a difference!