Join the Youth Advisory Board
Kenzi's Causes Youth Advisory Board (YAB) is an active team of young individuals in Middle School and High School dedicated to creating change and improving the lives of children in Colorado through service. Members hone their leadership skills while furthering the mission of Kenzi's Causes by working to conduct in-kind donation drives, raise funds and increase awareness of the organization and programs.
The YAB shall be comprised of nine to twelve youth in grades 6th – 12th. The YAB is the youth leadership division of Kenzi's Causes governance structure and will be actively involved in developing strategic initiatives. Members of the YAB must commit to serve for one year. The officers of the YAB will be chair, vice-chair, treasurer, and secretary. The Chair of the YAB and two other selected members will serve as the representatives to the Kenzi's Causes Board of Directors.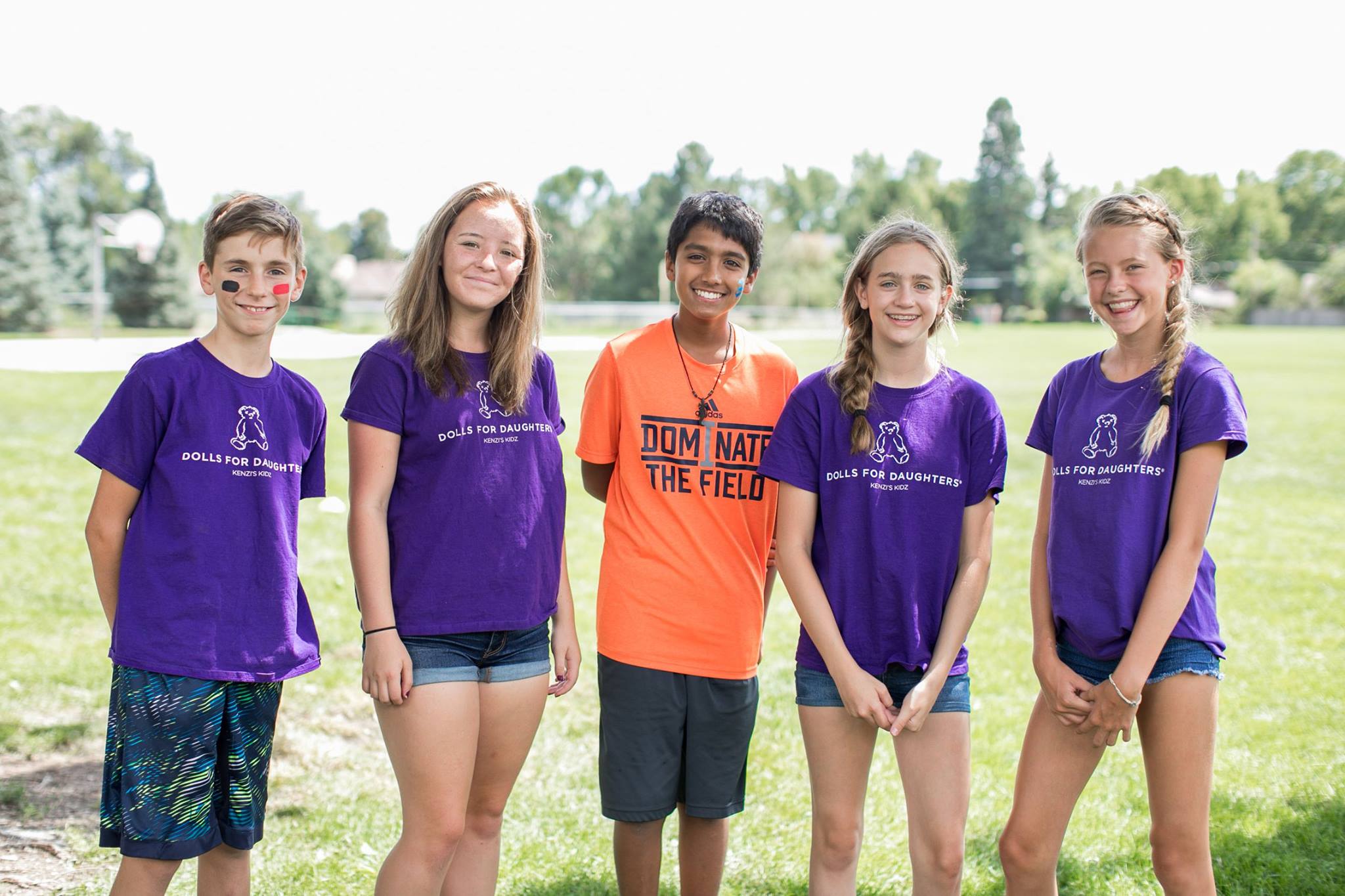 As a Youth Advisory Board Member you are required to:
Attend meetings, one Sunday every-other month annually from August to May. Attendance is mandatory; limit of 2 absences.
Complete 40 hours of community service per year. 20 of those hours must be with Kenzi's Causes while the remaining hours can be with any organization you support.
Support the Kenzi's Causes programs through securing donations and sponsorships.
Organize a donation drive (stocking stuffers, toys, stuffed animals, backpacks, lunch boxes, water bottles – all NEW) at your own school or within the community.
Attend the annual Dolls for Daughters® & Toys for Boys® Toy Shop the first Saturday in December each year.
Why should YOU be on the Kenzi's Causes Youth Advisory Board?
Have an active voice in creating positive change in YOUR community.
Become a viable leader and mentor amongst your peers and the community.
Receive community service and field training experience.
Exposure to the management and operations of a community non-profit organization.
Exposure to a variety of career opportunities through mentoring and interaction.
Who is Kenzi's Causes looking for?
Youth between the ages of 11-19
Residents of Colorado
Individuals with a deep desire to create a positive impact within their community.
What will YOU achieve once a member of the YAB?
Increased self-awareness of ability to affect change
Positive networking amongst peers
Developed leadership and presentation skills
Community project development
Applications
Applications for the 2019 YAB will be due December 5, 2018.
Only typed applications will be accepted.
Or Complete the online application below.
Thank you for your interest in joining Kenzi's Causes Youth Advisory Board. Prior to completing the application, please ensure you are familiar with Kenzi's Causes Mission and Vision. Also please review expectations for serving on the YAB.
We will be contacting applicants the first week of October and conducting interviews the second and third week of October.