Families who are sponsored by Kenzi's Kidz are more than just recipients of our help, they become part of our family and we continue this relationship even after the family's sponsored year is over.  As part of our family, we love to celebrate with them, especially on the happiest day of a child's life, their birthday!
Through the generosity of our amazing donors, three of our alumni celebrated their birthdays this month at Chuck E Cheese.  Angel celebrated her 7th birthday and twins Joel and Shekinah turned 4.  All three kids were in our program last year, becoming alumni as of July 31, 2015.  Having created strong bonds with the children we help, we were honored to attend their birthday party!
Do you remember the joy you felt as a kid, opening up all those brightly wrapped birthday presents?  Many low-income families do not have this luxury and it brings us great pleasure here at Kenzi's Kidz to bring these small joys into families lives.  Angel absolutely loved all the new clothes she opened.  Shekinah was delighted by receiving a Jasmine Disney doll that played a song.  Joel was given a lollipop and he wanted to open it immediately!  He also did not want to put down any of his presents!  All three kids were incredibly excited and thankful for all the clothes and toys they received.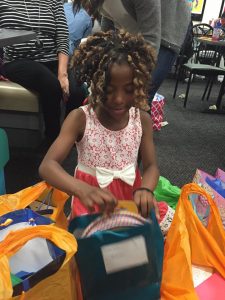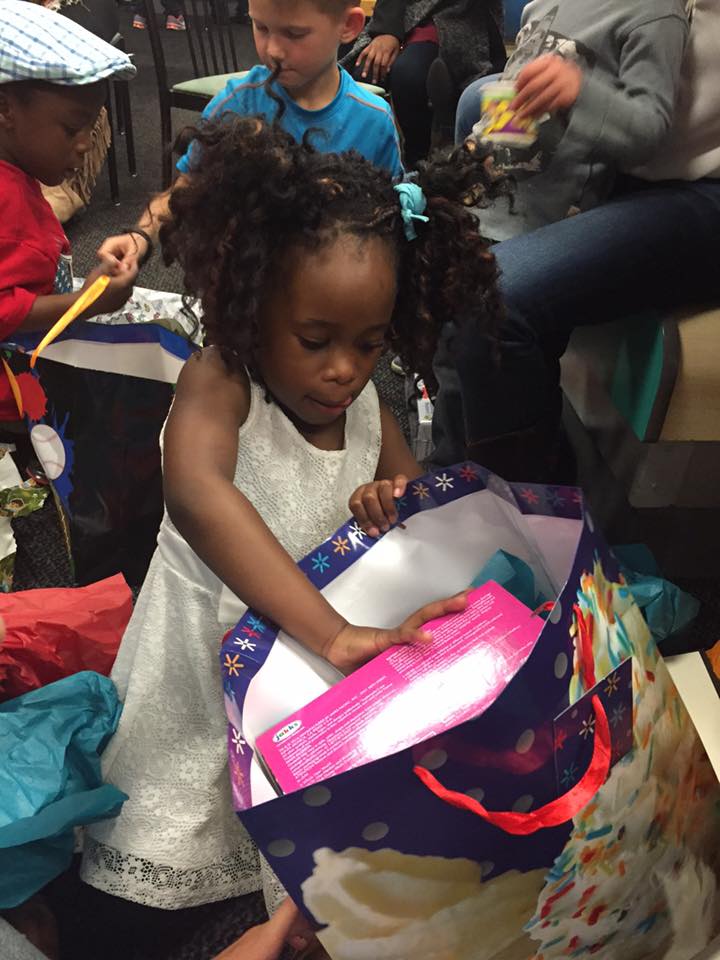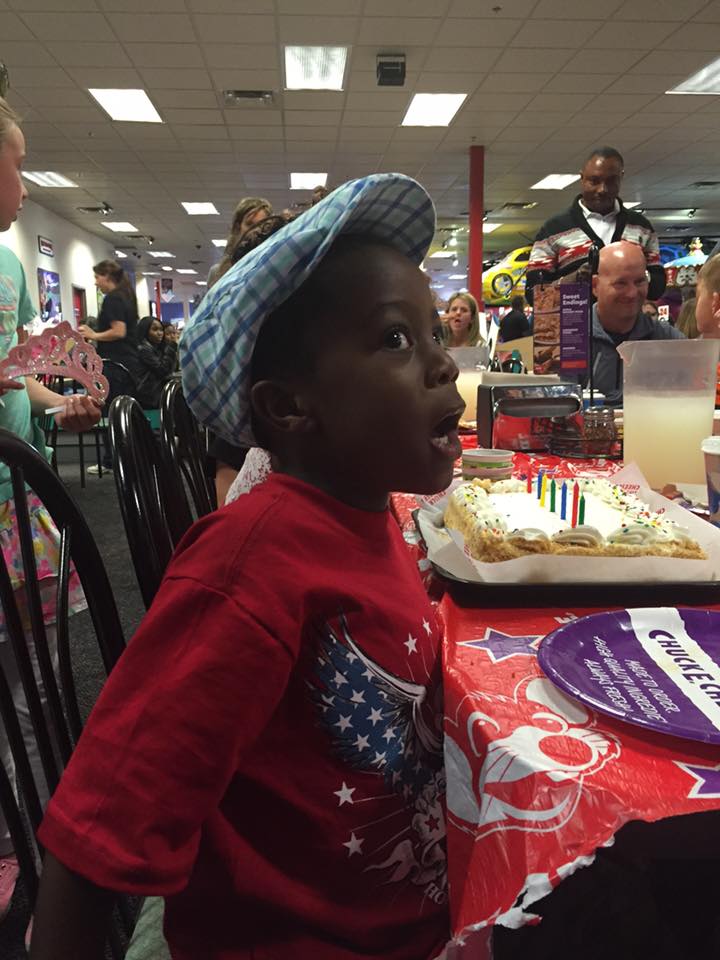 If you've ever been to a child's birthday party at Chuck E Cheese, then you know about the ticket tornado tube!  For those of you who have never experienced this, one or two children will stand in a clear tub while wind circulates and blows prize tickets all around.  The child has one minute to grab as many tickets as they can to redeem prizes.  Well, when Shekinah was in the ticket tornado tube, the flying tickets kept getting stuck in her hair!  When the wind stopped, instead of letting her keep the tickets in her hair, Angel, being ever helpful, knocked all the tickets out of Shekinah's hair!  Despite losing these tickets, all three kids had an amazing birthday party.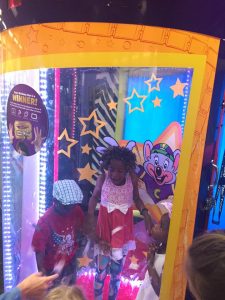 It's the small things in life that bring us so much joy.  For Angel, Shekinah, and Joel, the chance to have an exciting birthday party at Chuck E Cheese will be something they'll remember for years to come.  Without our amazing donors, these types of small joys would not be possible.  A huge thank you to these donors and all our donors who sponsor these families and help bring joy and hope into their lives!