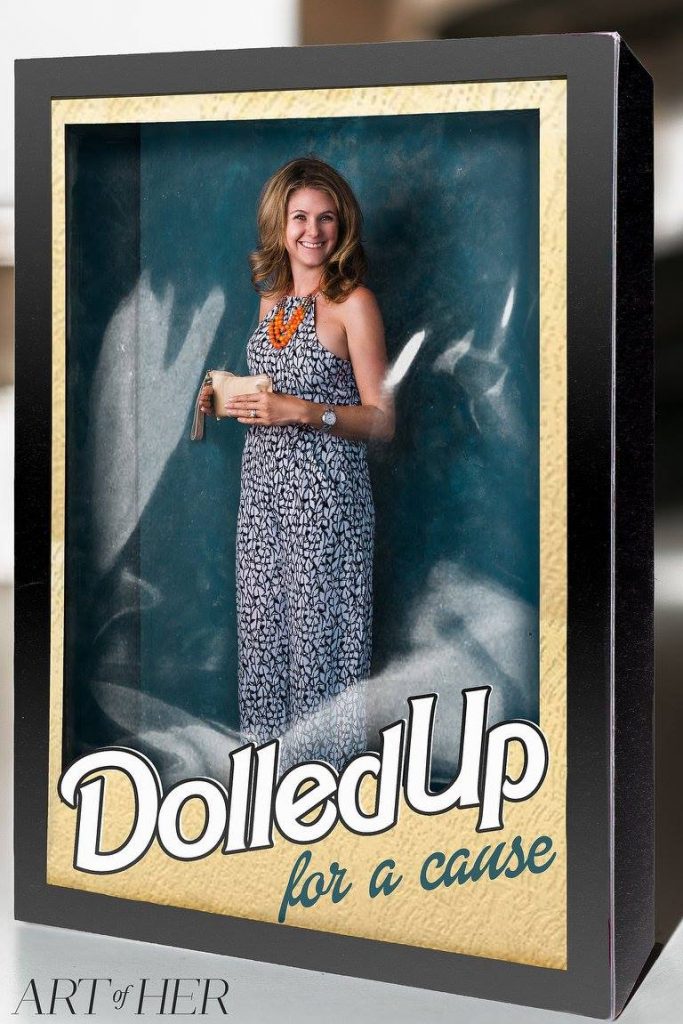 On Saturday evening, June 4th, we got Dolled Up For A Cause!  The idea of this event was for attendees to get "dolled up" and enjoy an evening of fashion and beauty while contributing to the doll drive we set up to benefit the kids of Dolls for Daughters®.
The event was held at the chic Glamour Bar Denver and was hosted by local fashion designer, Salwa Owen.  Salwa believes in "empowering women through the joy of fashion" and this event did exactly that!  Guests at the event enjoyed complimentary style consultations, the latest fashion trends, beauty treatments from Glamour Bar, and exclusive trunk show access in addition to yummy appetizers and mimosas by Difranco's.
There was also a photobooth from www.artofher.com where it looked like we were a doll in a "Barbie-like" package, behind a sheet of clear plastic.  The photos turned out amazing and it was so fun to get a picture done as a doll!
Overall, the event was extremely successful!  Guests learned about fashion and left with new, trendy fashion and beauty items.  We also had 49 new dolls donated which I know the children of Dolls for Daughters® will absolutely love!
It's an amazing experience to come together with like-minded people, working together to empower women, make them look and feel beautiful, and to help a good cause like Dolls for Daughters®.  A huge thank you to everyone who came out and supported Dolled Up For A Cause.  And if you missed it this time around, be sure to keep an eye out for the next event!