As much as I enjoy helping kids in the community, it gives me great pleasure to get others involved in the work as well!  When a local company decides to jump in and host an event that benefits Dolls for Daughters®, not only do I feel gratitude for the partnership, but I am proud that they are choosing to donate their time, money, or resources to help the community and kids around them.  Kendra Scott Jewelry in North Cherry Creek is one such business who has partnered with us to make a difference.
Last Thursday, August 11th, Kendra Scott hosted an event at her shop to raise funds for our Packz 4 Kidz program where we serve kids in our community by giving them new backpacks and supplies to get them set up for success.  25 supporters attended the event and through their purchases of Kendra Scott jewelry, helped us raise almost $600!  One of the highlights of the evening was the signature Dolls for Daughters® necklace that Kendra Scott designed specifically for us and the event!  (And yes, you can still purchase the signature piece!)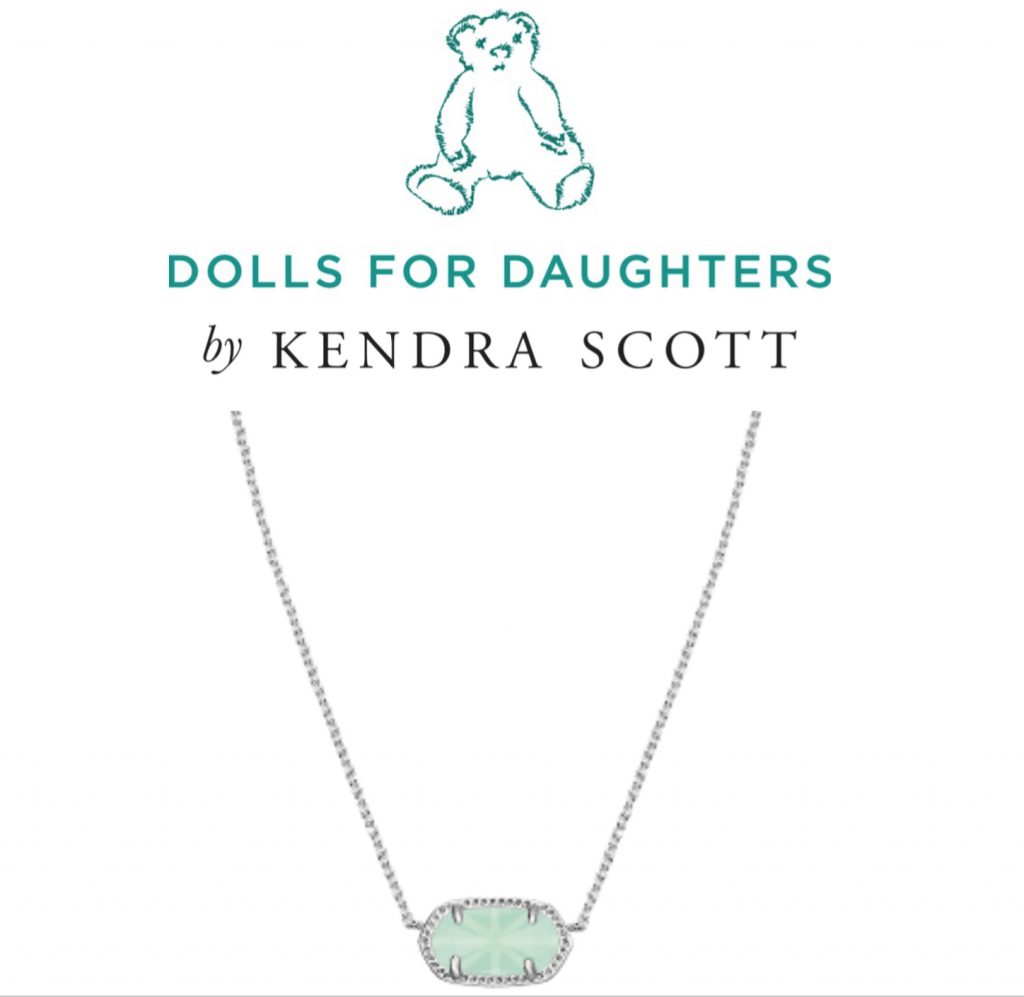 Some of the attendees were not familiar with Kendra Scott and were pleased to find the jewelry reasonably priced and perfectly fashionable!  Something to note, Kendra Scott will give you 50% off all purchases during your birthday month!  If that's not a great birthday present, I don't know what is.  If you do decide to stop in and shop, please let them know you heard of them through Dolls for Daughters®!
We are definitely looking forward to another partnership later in the year with Kendra Scott and we hope to see you there!